A Total RAW Cones Guide for Savvy Smokers
Are you ready to enjoy a mind-blowing joint rolling experience with RAW Cones? If so, this guide can help. Not only are RAW cones one of the easiest ways to achieve perfected joints, but they're also of premium quality. As such, you can effortlessly access beautifully thin yet sturdy pre-rolls anytime, anywhere!
In this overview, we'll walk you through anything and everything to know about RAW rolling cones. Apart from telling you how to use these handy cones, we'll also explain why RAW Cones are a premium option for any savvy smoker to consider! Let's roll…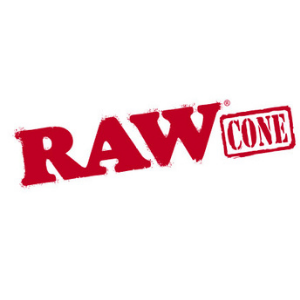 The Beginnings of the RAW Company
Just like so many premium products on the market today, RAW papers have roots that can be traced back to the 1990s. At the time, the founder of RAW, Josh Kesselman, owned a small smoke shop in Arizona. After seeing how many poor-quality products saturated the market, he decided it was time to take action.
Therefore, in 1995, Josh Kesselman decided to craft his own impressively thin and authentic rolling papers. Specifically designed for enjoying delectable Green Goodness, the RAW brand was born!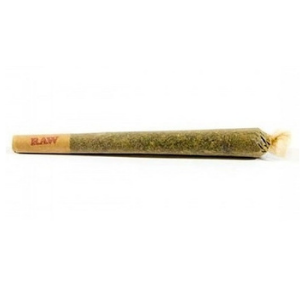 The Finest Hemp Papers from Spain
Over time, the RAW rolling paper line expanded. Before long, it was clear to Josh Kesselman that he would need to expand his operations. For this reason, he began seeking better opportunities to manufacture his premium hemp rolling papers overseas.
Eventually, Josh Kesselman met with the owner of a hemp rolling paper factory in the mountainous Alcoy region of Spain. Here, he started using the finest raw materials to craft the thinnest possible rolling papers!
By 2004, the RAW brand had made over 1 million dollars. Today, the RAW company remains committed to crafting the finest organic vegan rolling papers with integrity and care. In fact, the company is known for its charitable donations and has a reputation for doing good in the world!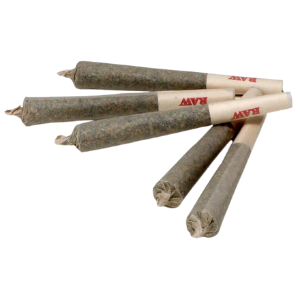 RAW Organic Materials for and Authentic Smoke
When you open any pack of RAW rolling papers, you'll immediately notice that you've got a high-quality product on your hands. Each and every RAW rolling paper is extraordinarily thin. Made using only the finest natural hemp fibers, these organic vegan certified rolling papers are comparable to rice paper in thinness!
Also, these papers are entirely odorless. Unlike rice rolling papers, RAW wraps are made with only the finest sustainable singularly sourced European hemp fibers. Even the gum line is made using organic tree sap. As such, they burn smoothly, evenly, and have a consistently fresh minimalistic flavor!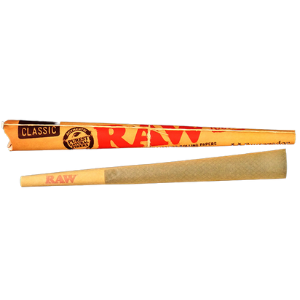 Pure Terpene Tastiness in Every Puff
Perhaps the best thing about RAW Cones is their flavorless consistency. Consequently, smokers can appreciate the signature flavors of their terpenes without any interference. Additionally, these ultra-thin and discreet papers produce minimal ash. So, if you want to savor your Ganja and enjoy every flavor note, RAW papers and cones are a great solution.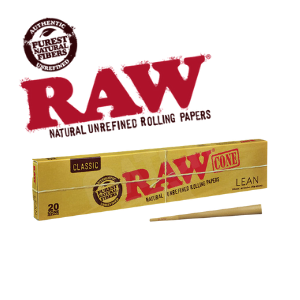 Why Try RAW Cones
Without a doubt, one of the absolute best RAW products is the RAW pre-rolled cone. RAW Cones have the ideal shape for a perfectly even hit every time. Since these pre-rolls are already ideally shaped to hold your herb, they are also incredibly easy to use. Then, they burn smoothly for a satisfyingly smooth smoke session every time.
Best of all, RAW Cones allow you to get professional-looking pre-rolls at a fraction of the price a dispensary might charge. Indeed, each fully loaded cone looks neat and even. Plus, these cones smoke like a dream. Therefore, if you want to roll professional-quality joints in seconds, RAW Cones are definitely the way to go.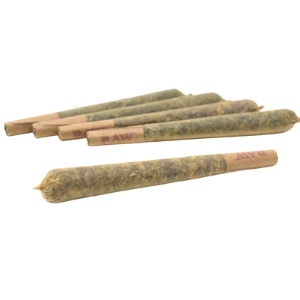 How to Use RAW Cones
Now, let's go over how to use these cones. Truly, the process is about as simple as it gets. First, grind your bud. Then, use the included packing straw to stuff your RAW Cone. From there, you'll simply twist the end shut to hold everything in. Finally, light that baby up and relax!
Seriously, it's that simple. Better yet, these cones hold their form so well that you can carry them with you easily. Talk about convenience!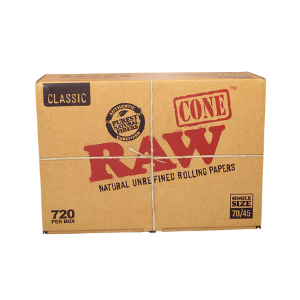 Buy the Best RAW Cones Online for Low Prices
Are you ready to see why RAW Cones are one of the most innovative and effortless solutions for smokers in today's era? If so, it's easy to order them right here. Simply follow this link! Here, you can buy fresh RAW Cones and construct your own high-quality pre-rolls anytime! Try RAW Cones for yourself and see why smokers from all walks of life are raving about them.