Learn What Makes American Club A Top-Seller Here at Buy Pipe Tobacco
If you're tired of shelling out big bucks for pre-rolled cigarettes that don't quite hit the mark, it's time to turn your attention to American Club Tobacco. 
This isn't your run-of-the-mill tobacco; it's a blend that combines the robust flavors of Kentucky and Virginia tobaccos to give you an invigorating smoking experience without breaking the bank.
Forget the notion that quality comes at a high price; American Club Tobacco defies that logic, offering a smooth, satisfying smoke that's easy on your wallet.
In this guide, we'll break down everything you need to know about this standout brand, from its unique flavors to its cost-saving benefits. So, let's cut to the chase and get into why American Club Tobacco is the smart choice for RYO cigarettes.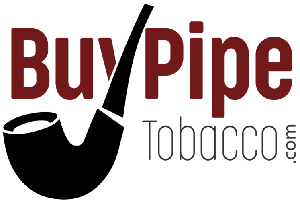 The Reason People Smoke American Club Tobacco
When it comes to RYO pipe tobacco that strikes the perfect balance between quality and affordability, American Club Tobacco stands in a league of its own. 
Originating from a blend of Kentucky and Virginia tobaccos, this brand has consistently delivered a smoking experience that's both rich in flavor and easy on the pocket.
Here at Buy Pipe Tobacco, we offer American Club in three convenient package sizes to suit your needs.
Choose from single carry-size 1.5oz pouches priced at $2.49, mid-size 6oz bags for $6.99, or go big with our best-selling 16oz resealable bags for only $13.29. Prices are always subject to change; we will always make sure to update this post if prices ever change.
These competitive prices apply to all flavors, giving you the freedom to experiment and find your perfect match.
But don't just take our word for it. With over 500 product reviews, our customers have spoken loud and clear about the exceptional value and quality that American Club offers.
We invite you to read these reviews and see for yourself why this brand has become a staple in the RYO pipe tobacco market. Click here to read the good word.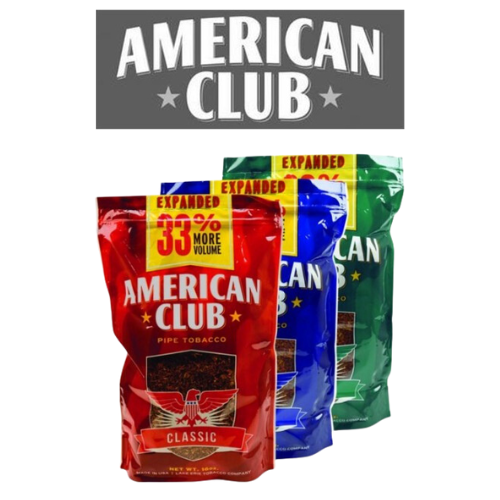 The American Club Flavor Spectrum
When it comes to variety, American Club Tobacco doesn't disappoint. Offering three core flavors—Red, Green, and Blue—this brand ensures that every smoker finds their ideal match. Let's take a closer look at what makes each flavor distinct yet equally compelling.
Red: The Full-Flavor Experience
If you're after a robust and full-bodied smoke, American Club Red is your go-to option. This full-flavor blend captures the essence of traditional smoking, delivering a rich and satisfying experience that's perfect for those who love their tobacco strong and unapologetic.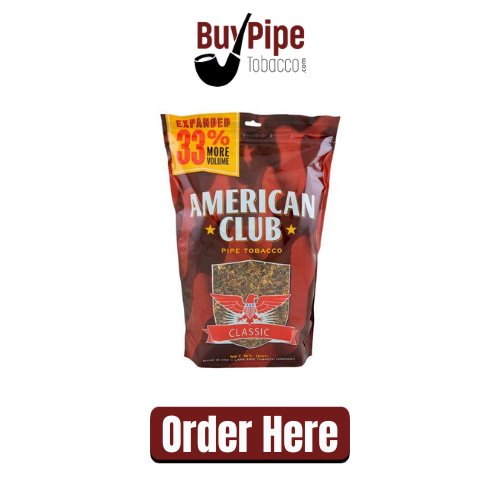 Green: A Refreshing Menthol Kick
For those who prefer a refreshing twist, American Club Green brings a menthol-infused experience that revitalizes your senses. It's the ideal choice for smokers who enjoy a cool, minty aftertaste that lingers long after the smoke has cleared.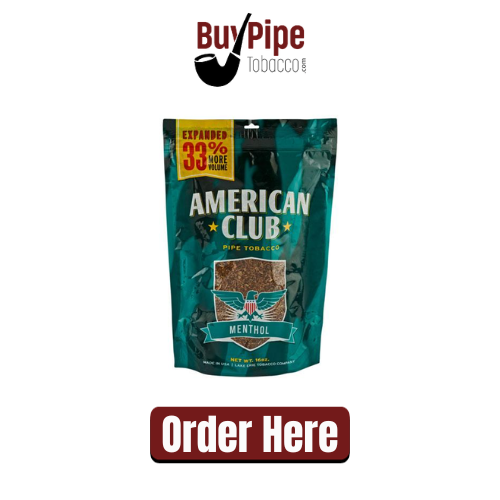 Blue: Smooth and Lightly Balanced
If you're seeking something that's neither too strong nor too light, American Club Blue is the perfect middle ground. This smooth blend offers a slightly lighter smoking experience while maintaining the full-bodied taste that American Club is known for.
And let's not forget, all three flavors are available in the same convenient sizes we've previously discussed—1.5oz pouches, 6oz bags, and 16oz resealable bags. This means you can easily switch between flavors without committing to a large quantity, making it even easier to find your perfect blend.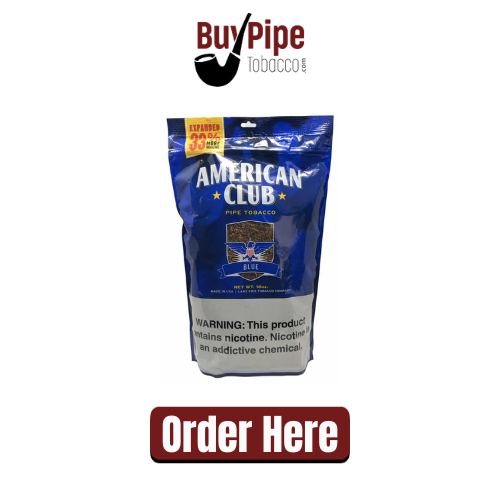 The Wallet-Friendly Factor
One of the most compelling reasons to switch to American Club Tobacco is the incredible cost benefits it offers. If you're looking to save big without compromising on quality, you've come to the right place. Let's break down the numbers to show you just how much you could be pocketing.
Step 1: Choose Your Flavor and Size
First things first, pick your favorite American Club flavor—Red, Green, or Blue. We recommend going for the 16oz bag, priced at $13.29, for maximum savings.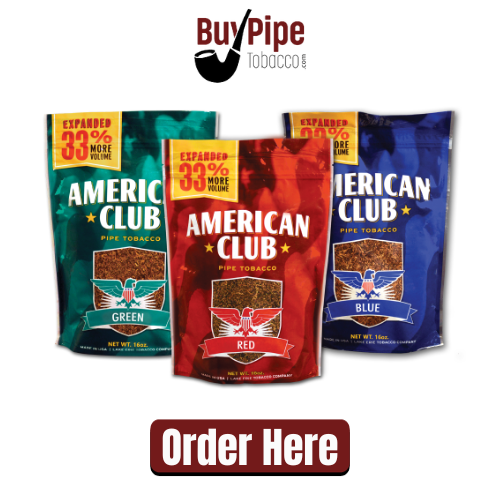 Step 2: Filtered Tubes
Next up, you'll need to grab three boxes of filtered cigarette tubes, which will set you back around $9. These tubes are essential for rolling your own cigarettes and are available in a variety of options.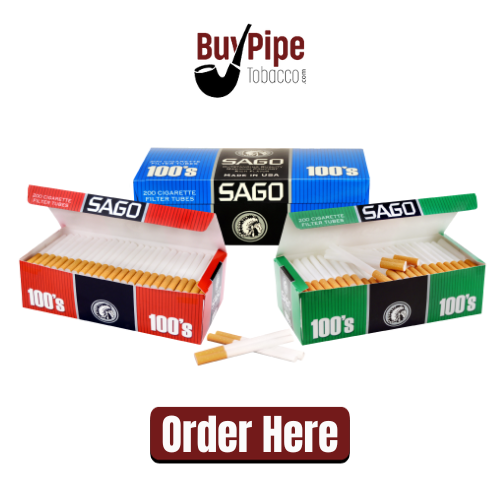 Step 3: The Rolling Machine
Lastly, you'll need an Electric Cigarette Rolling Machine. Though it's a one-time investment of about $70, it's a game-changer in terms of efficiency. Machines like the Powermatic 4 can churn out a pack of 20 cigarettes in less than 5 minutes!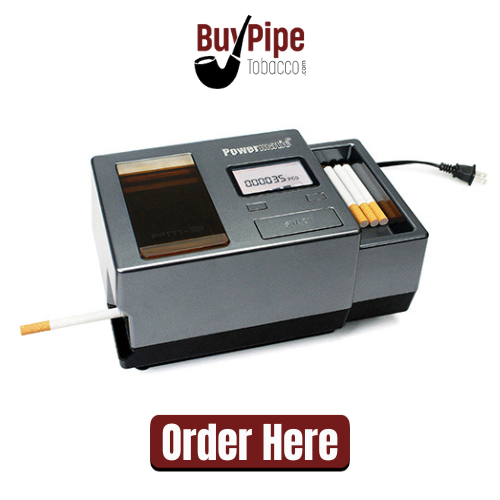 Let's Talk Savings
So, you've spent $13.29 on a 16oz bag of American Club Tobacco, $9 on filtered tubes, and, let's say, $70 on a rolling machine. That's a total initial investment of $92.29. But here's where it gets interesting: that 16oz bag will yield up to 500 cigarettes, equivalent to 25 packs!
Doing the math, you're spending just over $1 per pack of cigarettes! Considering that pre-rolled cigarettes can cost upwards of $6 to $10 per pack, depending on your location, the savings are substantial. In NYC, a pack of squares costs people $15 a pack; just imagine how much money they could be saving!
Your Potential Savings
To put it in perspective, if you were to buy 25 packs of pre-rolled cigarettes at an average cost of $8 per pack, you'd be spending $200. With American Club Tobacco, you're spending a fraction of that—just $22.29 for the tobacco and tubes, plus the one-time cost of the rolling machine.
So, are you ready to make the switch and start saving? We'd love to hear how much you're pocketing by choosing American Club Tobacco. Feel free to share your experience in the comments below.
Where to Score American Club Tobacco
If you're convinced that American Club Tobacco is the right choice for you, the next step is to find out where you can get your hands on it. Look no further; we've got you covered. 
In fact, we have a starter kit that we put together that you might enjoy and appreciate. Keep reading to learn more about it and how you can jump on this offer today!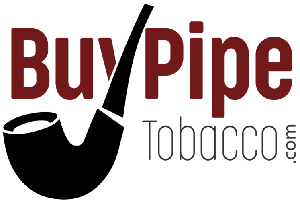 Online Shopping: Your Best Bet
When you shop online with us at Buy Pipe Tobacco, you'll find an unmatched selection and unbeatable prices. Unlike many online retailers, we're not just a virtual storefront. We're a bona fide tobacco outlet located in Newport, Kentucky, and we welcome visitors to our physical location.
Guaranteed Freshness
What sets us apart is our commitment to quality. All our tobacco is stored in a climate-controlled environment, ensuring that what you receive is as fresh as it gets.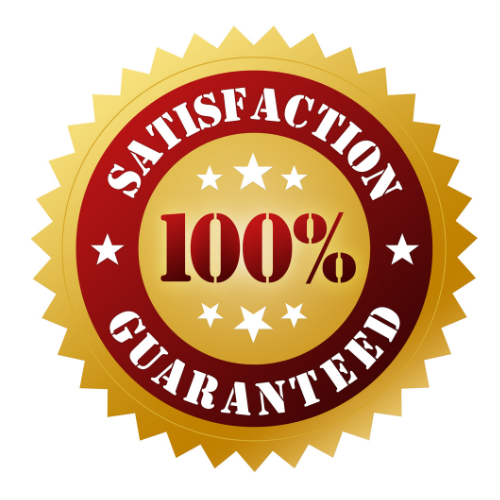 Special Deals and Promotions
To make your purchase even more appealing, we offer exclusive Roll-Your-Own (RYO) Starter Kits. Perfect for those new to the RYO scene, these kits come packed with everything you need to get started. You can opt for a kit that features American Club Tobacco, among other top-selling brands, to find out which one suits you best.
The RYO King Size Starter Kit includes:
Powermatic Electric Cigarette Rolling Machine
American Club Red 6oz Tobacco
Criss Cross Original 6oz Tobacco
4 Aces Red King Size Cigarette Tubes 200ct Box
Golden Harvest Red King Size Cigarette Tubes 200ct Box
Zen Red King Size Cigarette Tubes 200ct Box
More Savings, More Value
We also offer free shipping on all orders over $199. So, the more you buy, the more you save. Most orders are delivered within 1-3 days, depending on your location and the mail service you choose.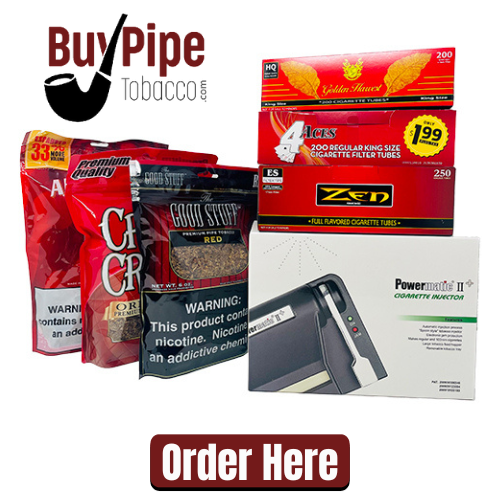 We're Here for You
If you have any questions or need further assistance, don't hesitate to reach out. Our goal is simple: to help you find high-quality, affordable tobacco products. 
Feel free to leave your thoughts, opinions, and questions in the comments section. We're always eager to hear from our valued customers.
So, are you ready to make the switch to American Club Tobacco? With our range of options and special deals, there's never been a better time to do so.
Why American Club Tobacco is Your Next Best Move
You've now got the full scoop on American Club Tobacco—from its rich legacy and diverse flavor options to its cost-saving benefits and where to buy it. If you're looking for a high-quality, budget-friendly RYO tobacco, American Club is a choice you won't regret.
Share Your Experience
We invite you to try American Club Tobacco and experience the quality and savings for yourself. Once you've made the switch, we'd love to hear about your experience and how much you've saved. Feel free to share your thoughts in the comments section below.
| Flavor | Package Size | Current Price | Purchase |
| --- | --- | --- | --- |
| Red (Full Flavor) | 1.5oz Pouch | $2.49 | Buy Now |
| Green (Menthol) | 1.5oz Pouch | $2.49 | Buy Now |
| Blue (Smooth) | 1.5oz Pouch | $2.49 | Buy Now |
| Red (Full Flavor) | 6oz Bag | $6.99 | Buy Now |
| Green (Menthol) | 6oz Bag | $6.99 | Buy Now |
| Blue (Smooth) | 6oz Bag | $6.99 | Buy Now |
| Red (Full Flavor) | 16oz Bag | $13.29 | Buy Now |
| Green (Menthol) | 16oz Bag | $13.29 | Buy Now |
| Blue (Smooth) | 16oz Bag | $13.29 | Buy Now |
American Club at Buy Pipe Tobacco | 2023-24
So, are you ready to elevate your smoking experience with American Club Tobacco? Your path to better quality and bigger savings is just a click away.