Learn Everything About Pipe Tobacco Including Where To Buy It Online
If you enjoy smoking pipe tobacco or looking to discover more about it, then we're writing this post with you in mind. With so many different types and flavors available, we understand how difficult it can be to choose the right tobacco products. That said; our plan is to make it easy for you so that you can start saving time and money! 
Nowadays, pipe tobacco is more popular than ever! However, fewer people are smoking tobacco from pipes; although pipe smoking is still around, it's just not as popular as roll-your-own (RYO) pipe tobacco. Today, we're going to reveal the difference between the two and give you a few popular options to try out.
Moving forward, please note, our goal here at Buy Pipe Tobacco, is to help our readers easily navigate through our vast inventory of smoking products. We're not an affiliate site, so everything we write about, we sell. Also, we don't encourage smoking; however, if you're at least 21 years old, nobody can tell you anything!
On that note, welcome to our blog! We aim to make it useful, helping you make informed decisions when buying pipe tobacco. There are several sellers online, but knowing what makes us different is the key! With this in mind, let's explore everything there's to know about our store and the products that we sell.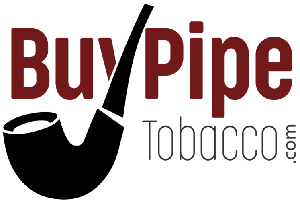 Making Cigarettes Using RYO Pipe Tobacco
Unlike traditional pipe tobacco, RYO tobacco is much different, even though the bags say 'pipe tobacco' on them, they're not at all recommended for pipe smoking. The tobacco bags and pouches will not tell you this information, so knowing the difference can really make a difference!
As for RYO pipe tobacco, this type is cut and dried in a certain way that makes it easy to produce cigarettes. In fact, most people use an electric cigarette rolling machine to quickly make cigarettes from home, and RYO tobacco is made to pair perfectly with these machines.
Also, the tobacco is dried, just as you'd expect with cigarette tobacco. So if you're a pipe smoker, you'd be very disappointed if you packed some of this kind of tobacco in your bowl and lit up! Not only would it taste bad but it would also be very harsh and probably make you cough up a lung as well.
Below, discover all the popular RYO pipe tobacco brands currently available on the market today. That way, the next time you see them, you'll know to either stay away and grab it. Afterward, we'll tell you how much money RYO tobacco can save a smoker annually, then we'll reveal some popular choices for those looking for authentic pipe tobacco for smoking pipes!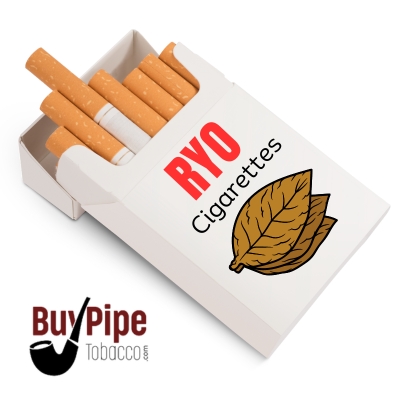 Popular RYO Pipe Tobacco Brands
To begin, here's a popular list of pipe tobacco brands that you can buy here in our store. You can also find some of these brands in your local smoke shop as well; however, the prices will be much higher than ours, guaranteed. If you're a seasoned smoker, then you know what you know and you'll recognize the difference right away!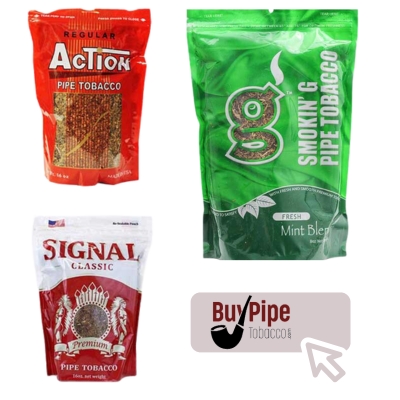 1839 Pipe Tobacco
1838 is a popular RYO tobacco brand that's frequently sold here at Buy Pipe Tobacco. It's not very popular around the country, but then again, this particular brand isn't an easy find. Most stores don't carry this name, but we do, and our customers love it. Currently, we sell this tobacco in 16oz bags, and it comes in three traditional flavors, original, smooth, and menthol.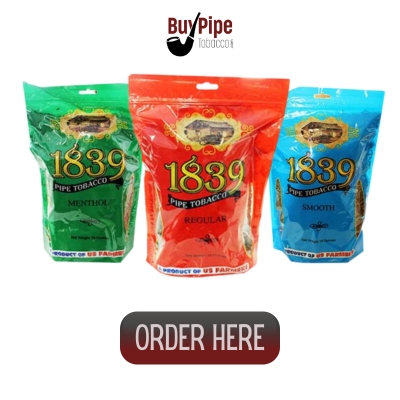 4 Aces Tobacco
Discover 4 Aces Tobacco, packaged in handy 16oz and 6oz resealable bags for long-lasting freshness. This brand is famous for making great-tasting RYO cigarettes. Explore a variety of flavors from Gold, Menthol, Regular, Silver, and Turkish. Discover your signature flavor today and enjoy huge savings! Click the button or image below to order online.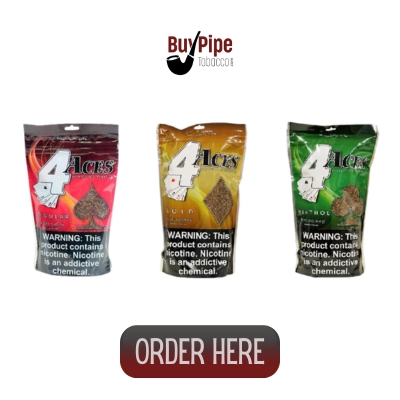 American Club Tobacco
Experience the rich tradition of American Club Tobacco, a leading RYO pipe tobacco brand. Available in Smooth, Menthol, and Regular blends, each flavor is distinctively crafted for a remarkable smoking experience. Packaged in resealable 16oz and 6oz bags, ensuring that your tobacco always remains fresh. It's not just a choice, it's a lifestyle. Discover more here.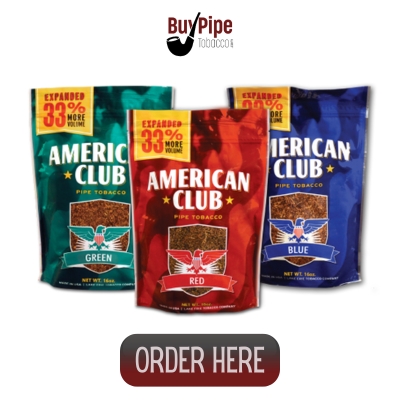 Cherokee Tobacco
Not one of the most famous RYO pipe tobacco brands in the world, however, it's a top seller here in our store. With tons of positive reviews posted on our site, it's clear that Cherokee Tobacco is favorite among those who prefer to produce their own cigarettes from home! Available in four original flavors, you can buy this brand in 16oz bags only. Learn more.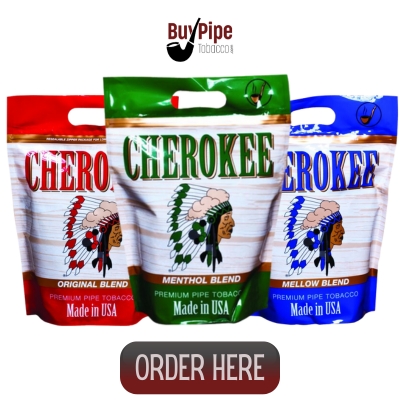 Criss Cross Tobacco
Criss Cross Tobacco, a top choice for RYO pipe tobacco smokers, offers a range of distinct flavors including original, menthol, smooth, menthol smooth, and ultra-smooth. Available in two convenient sizes (1lb and 6oz), catering to all preferences. Click the button below to purchase online today and enjoy fast nationwide shipping! *US Best-Seller!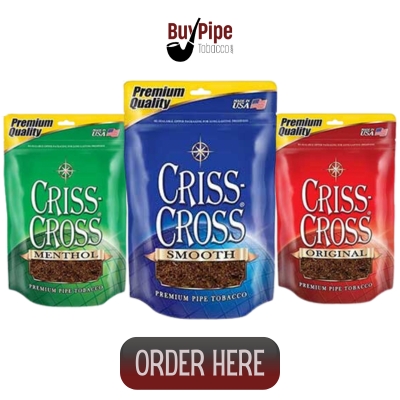 Gambler Tobacco
Gambler Tobacco, a renowned RYO pipe tobacco brand, offers a rich variety of flavors like gold, menthol, regular, silver, and Turkish. Crafted for unique tastes, it comes in two convenient sizes, 1lb, and 6oz bags, catering to both casual and daily smokers. Offering unparalleled flavor and quality, it's your perfect partner for a relaxing smoke. Try it out and let us know what you think!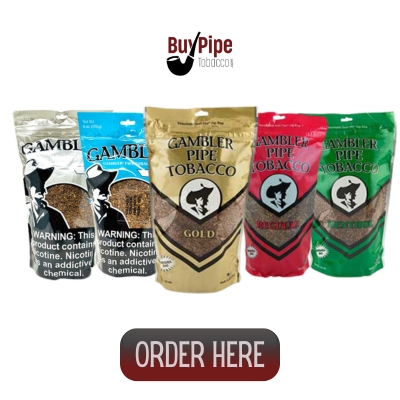 Golden Harvest Tobacco
Golden Harvest Tobacco is a leading choice for RYO enthusiasts. Renowned for its rich taste and quality, it comes in diverse flavors such as Smooth, Menthol, Full-Flavor, Silver, and Gold. Tailor your experience with convenient 1lb and 6oz packages. Click below to purchase Golden Harvest online. Your next smoke is just a click away from saving you tons of bank!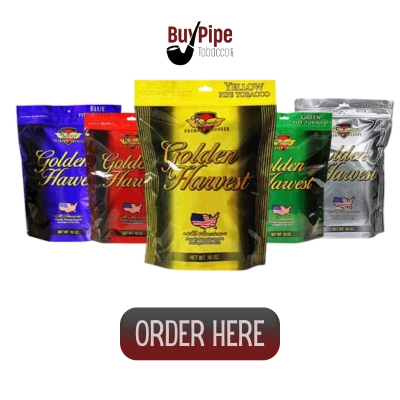 Good Stuff Tobacco
Good Stuff Tobacco, the top-selling RYO pipe tobacco brand, offers a variety of robust flavors including gold, menthol gold, menthol, natural, full-flavor, and silver. Renowned for its quality and consistency, it's available nationwide in two convenient sizes, 1lb and 6oz resealable bags. Experience the excellence of the Good Stuff. Click below to buy online!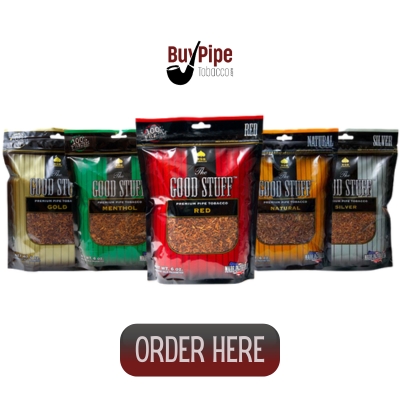 Kentucky Select Tobacco
Kentucky Select Tobacco is one of America's favorite RYO pipe tobacco brands, renowned for its robust flavors and smooth smoke. Select from enticing options like gold, mint blue, menthol, full-flavor, and silver. Expertly crafted and packaged in convenient 1lb and 6oz resealable bags, it offers a personalized smoking experience for discerning users. Experience why it's one of the best-selling brands nationwide. Your next premium smoke is just a click away.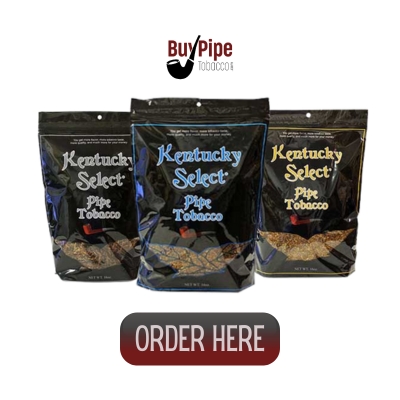 OHM Tobacco
OHM Tobacco, renowned for its blend of high-quality Virginia and Burley tobacco, offers an enriching smoke experience. Available in a variety of robust flavors such as Smooth, Bold, Extra Bold, Natural, Turkish Red, Turkish Yellow, Menthol, and Menthol Gold. Packages are available in 16oz, 8oz, and 6oz resealable bags, ensuring long-lasting freshness. Purchase your preferred flavor online now and never settle for less again!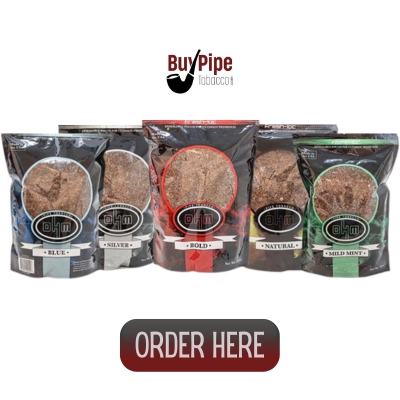 Saving Money By Smoking RYO Pipe Tobacco
Now that you know some of the most popular RYO pipe tobacco brands in America, it's time to reveal the truth about how much money smokers are saving by ditching traditional, so-called name-brand cigarettes and switching to making their own! 
On average, a pack of cigarettes costs anywhere between $8 and $15 per pack, depending on where you live. If you multiply that by 30 days (a pack a day), you'll spend around $240 to $450 a month on cigarettes! However, what if we told you that you could save almost all of that and not jeopardize quality or flavor?
It's true, a 1lb bag of RYO pipe tobacco generally costs $15, which is enough to make over 500 cigarettes, or 2½ cartons worth! As for the filtered cigarette tube that's required to make the cigarettes, a 200-count box will run you roughly $3, you'll need at least 3 boxes of tubes for a 16oz bag. So as you can see, 30 packs of cigarettes will cost you around $40 a month!
Also, you'll need an electric cigarette rolling machine, which works great with RYO pipe tobacco! We recommend trying out the Powermatic 3 or 4, both are tough, reliable, and fast. In fact, these cigarette-making machines can make a pack of cigarettes in under five minutes! Click here to discover our vast selection of rolling machines available in our store.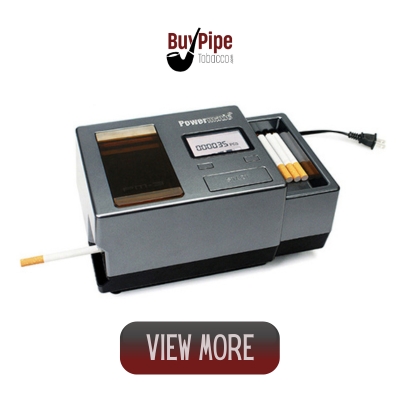 Pipe Tobacco Brands Made for Pipe Smokers
For enthusiasts who revel in the age-old pleasure of pipe smoking, American-made pipe tobacco offer a world of aroma and flavor. These brands are skillfully created for the unique pleasure of pipe smoking, ranging from subtly aromatic to robust and full-bodied. Crafted for the slow, leisurely burn of a pipe, they aren't suitable for rolling into cigarettes. 
As you prepare to discover these popular brands, remember that their charm lies in savoring the complexity of flavors. Best of all, many of these top-notch selections are conveniently available for purchase online in our store, making it easier than ever to explore and enjoy the fine art of pipe smoking. So without further ado, let's discover some top brands made just for you!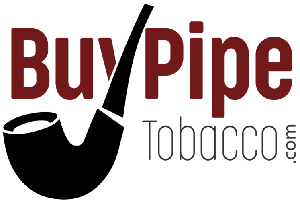 Borkum Riff Pipe Tobacco
Borkum Riff, a renowned pipe tobacco brand, offers a captivating array of flavors to indulge in. Enjoy the exquisite taste of Cherry Liquer, Bourbon Whiskey, Cherry Cavendish, Black Cavendish, or the classic Original. Available in 1.5oz pouches or 7oz cans for convenient storage and transport. Elevate your smoking experience with Borkum Riff's intriguing blends and rich aromas. Click below to purchase online and start smoking better for less!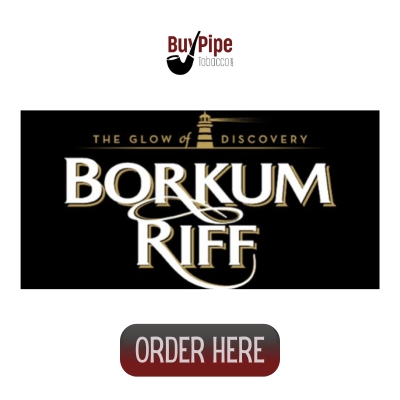 Captain Black Pipe Tobacco
Captain Black Pipe Tobacco, a favorite amongst true pipe smokers, offers a delightful smoking experience with a variety of flavors. Choose from exciting blends like Platinum, Original, Cherry, Gold, Royal, or Dark for a unique smoking experience. Available in 1.5oz pouches or 7oz cans, it's conveniently packed for any occasion. Immerse in rich, smooth, and quality smoke, a testament to its popularity. Click below to buy online today!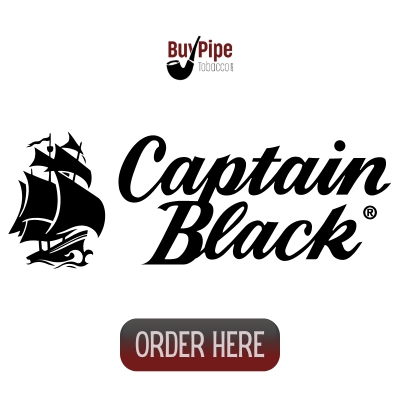 Carter Hall Pipe Tobacco
Experience Carter Hall Pipe Tobacco by John Middleton, the creators of Black & Mild cigars. A finely-balanced blend offering a smooth, mellow smoke, Carter Hall captivates with a mix of rich Burley and Virginia tobaccos. Whether you choose the 1.5oz pouch or the expansive 14oz can, this popular brand consistently delivers satisfaction. Embrace the tradition and depth of Carter Hall. Available for purchase online here.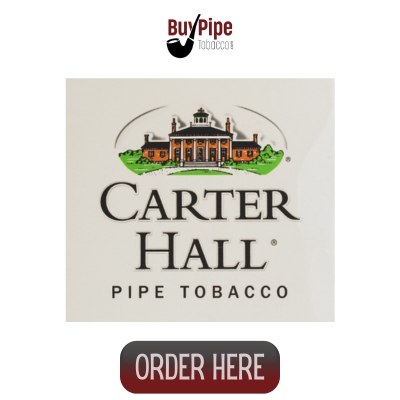 Half and Half Pipe Tobacco
Half and Half Pipe Tobacco is an iconic blend treasured by pipe connoisseurs. With its robust mixture of Burley and Bright Virginia tobaccos, this brand provides a smooth, consistent smoke with a pleasantly mellow flavor. Packaged in 1.5oz pouches, 7oz, or 12oz cans, Half and Half maintains optimal freshness and quality. Experience a timeless classic that suits both beginners and seasoned smokers alike. Click below to buy online.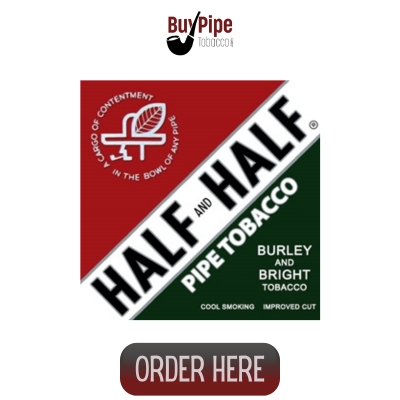 Paladin Black Cherry Pipe Tobacco
Discover Paladin Black Cherry Pipe Tobacco, a perfect blend of rich tobacco and luscious black cherry notes. Its smooth, mellow profile delights the senses, providing a superior smoking experience. Available in 1.5oz pouches, 7oz, and 12oz cans, it caters to a variety of consumer needs. Experience its enchanting aroma and exquisite taste, which have made it a favorite among pipe smokers worldwide. Click below for an unmatched blend of quality and flavor!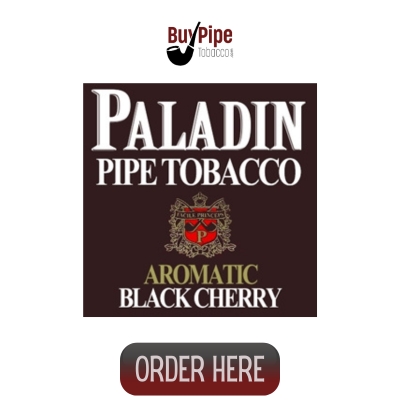 Sir Walter Raleigh Tobacco
Experience Sir Walter Raleigh Tobacco. Offering rich, smooth pipe tobacco, this brand boasts two classic flavors, Original and Aromatic. Available in convenient 1.5oz pouches or larger 7oz and 12oz cans for the committed pipe smoker. Step into tradition and click below to buy online – your journey to an exceptional smoke begins with Sir Walter Raleigh.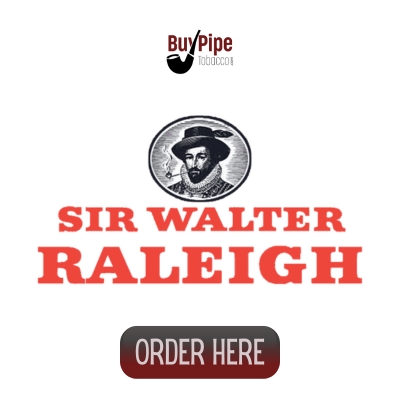 Super Value Pipe Tobacco
Super Value Pipe Tobacco brings offers a vast selection of flavors for smokers to enjoy. These amazing flavors include Amaretto, Black & Gold, Black Cavendish, Bourbon Whiskey, Buttered Rum, Cherry Cavendish, English Mixture, Peach, Ultra Lite, Vanilla, and Whiskey Cavendish. Each blend comes in two convenient sizes, 1.5oz pouches and 12oz resealable bags. Order online today for a premium tobacco experience with Super Value!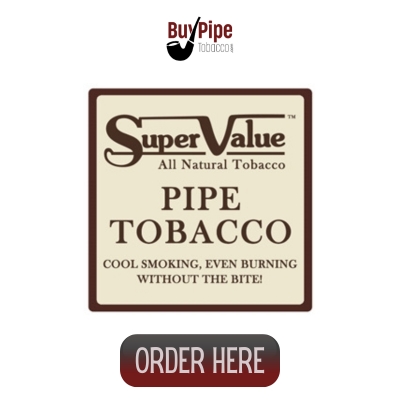 Discover The Best Tobacco Pipes Money Can Buy
As you may have noticed by now, we're a one-stop shop for everything tobacco-related, including smoking pipes! Currently, we sell two very popular brand names, Dr. Grabow and Missouri Meerschaum Corn Cob Pipes. 
Our showcase of Dr. Grabow Pipe styles now includes the Duke, Freehand, Full Bent, Golden Duke, Grand Duke, Lark, Omega, Rivera, Royal Duke, and the Savoy. Made in the USA, these pipes undergo 52 production phases, so if you're looking for a quality, yet affordable pipe, then we totally recommend this brand, which is the main reason we sell them, they're top-notch!
Switching gears, we'd also like to present our collection of handcrafted Missouri Meerschaum Corn Cob Pipes. Immerse yourself in the rustic allure of the Country Gentleman, the iconic Legend, and the robust Ozark Mountain. We sell them all here at the best prices found anywhere online! Check 'em all out and choose the one that suits you best.
All styles, every tradition, each telling a story, awaits your selection. Unearth the perfect blend of craftsmanship and luxury that fits your personality, right here at Buy Pipe Tobacco. Click below, and let your journey through our treasure trove of pipes begin today! No more waiting, your fine pipe-smoking experience is just a click away.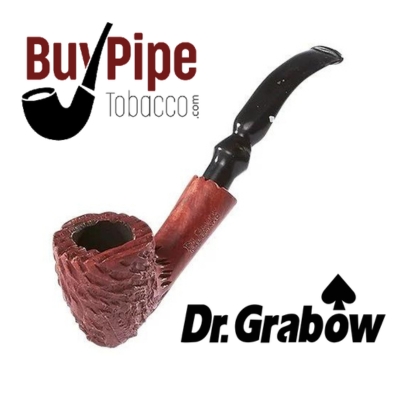 Understanding Pipe Tobacco Made Simple And Easy
Now that you know everything there's to know about pipe tobacco, it's time for you to boss up and make your selection! Our prices are rock bottom cheap, and our knowledge about tobacco is extensive! With over 50 years in the business, it's now our turn to share with you everything we know about this business, including saving time and money! 
Lastly, we want to mention again that we don't encourage smoking tobacco. So if you don't smoke, then take a hike, this isn't for you! Also, you must be 21+ to buy pipe tobacco or any other tobacco-related products online, or anywhere else in America! As for all you smokers out there, from one smoker to another, thank you for your time and attention today! Please free to leave a comment below if you'd like to throw in your two cents, we'd love to hear from you!