The Best Cigarillo Brands Out Now At Buy Pipe Tobacco
If you've been searching for the best-selling cigarillo brands out now, you found them all in one shop! That's right; here at Buy Pipe Tobacco, we sell every type and flavor of cigarillos, from every major brand. Plus, we offer the best prices found anywhere online! In fact, not even your local gas stations or tobacco stores can compete with our prices! 
However, before we take a deep dive into all the brands available here in our store, we first want to share some awesome information about the history of cigarillos in America! So if you love these types of cigars as much as we do, then we hope you find this blog informative and fun to read.
Our goal here today is to help all our readers easily discover all their favorite cigarillo brands. With so many to choose from nowadays, we understand that it can sometimes be difficult to find that special one! With this in mind, we're also going to give you guys a brief introduction about each brand as well.
On that note, we'd like to thank everyone for visiting us today, we hope everyone is in good health and doing well. As a reminder, we don't encourage smoking, and you must be 21+ in order to buy tobacco online. Thank you for your attention. Let's continue, shall we?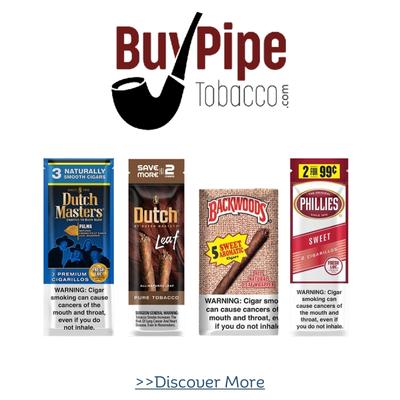 The History of Cigarillo Brands In America
The history of cigarillo brands in America is intertwined with the nation's development, reflecting changing flavors and trends over the years.
Cigarillos, smaller than traditional cigars but larger than cigarettes, began gaining popularity in the US during the mid to late 19th century. These small cigars offered a quick and affordable smoking experience compared to the larger cigars of the time, which appealed to a wider demographic. However, the industry didn't really take off until the late 20th century when a new wave of consumers began to appreciate the unique flavor profiles and convenience that cigarillos offered.
Among the brands that helped shape the American cigarillo industry, Backwoods, Swisher Sweets, and Dutch Masters stand out. Each of these brands has a rich history and has contributed significantly to the popularity of cigarillos.
The history of cigarillo brands in America is as diverse as the country itself, reflecting shifting consumer preferences, advances in tobacco cultivation and processing, and the impact of regulation and taxation on the tobacco industry. The brands that have endured are those that have successfully adapted to these changes while consistently delivering quality products that meet the evolving tastes of consumers.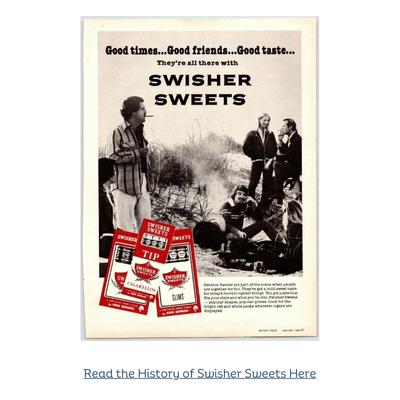 Now Introducing America's Favorite Cigarillo Brands
Now, let's raise the curtain and dive right into the heart of it all. As your number one online smoke shop, here at Buy Pipe Tobacco, we're thrilled to be your guide. With each click, and each scroll, we'll bring you closer to finding that brand that makes you say, "Yes, that's what I'm looking for!" We have all the top-performing names in the US at your fingertips. On that note, it's time to discover what you came here for, all the best-selling cigarillo brands in America! So without further ado, let's get to this list. 
Backwoods Cigars
Backwoods Cigars are known for their natural look and extraordinary flavors. We stock a wide array of Backwoods including Banana, Vanilla, Cognac XO, Black Russian, Dark Leaf, Dark Stout, Honey, Honey Berry, Honey Bourbon, Original, Russian Cream, Aromatic, and Wild Rum. Each blend offers a unique twist on the classic cigarillo experience. Enjoy the convenience of our various package options and discover significant savings with every purchase. To order online, click the image or button below to be redirected to our Backwoods category page.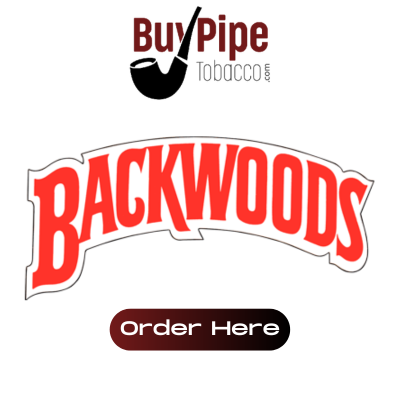 Black and Mild Cigars
Discover Black and Mild Cigars, renowned for their exceptional blend of flavors and smooth finish. Our range includes Apple, Casino, Cream, Jazz, Original, Royale, Select, Sweets, Wine, and Middleton's Cherry Blend. With Wood Tips and Filtered Tips variants available, you'll find just the smoke to match your preference. Explore our package options for great savings and enjoy fast nationwide home delivery! Most orders will arrive in 1-3 business days! Click the image or button below and we'll instantly redirect you to our Black & Mild page.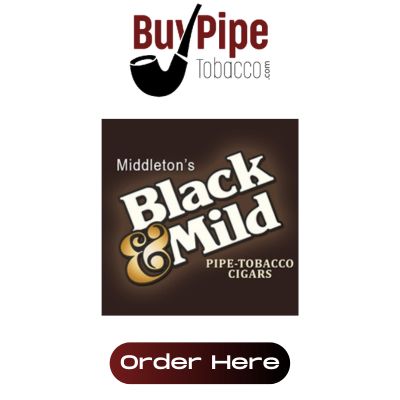 Dutch Masters
Dutch Masters are celebrated for their superior craftsmanship and diverse flavor profiles. Our extensive selection features Berry Fusion, Blue Dream, Dutch Blend, Gold Fusion, Honey, Irish Fusion, Java, Royal Haze, Sweets, Chocolate, DeLuxe, Green Leaf, Palma, Russian Cream, and Green Envy. Regardless if you're looking for a single flavor or boxes of Dutches, we've got you covered. Save on every purchase with our varied package options and elevate your smoking journey with a touch of world-class.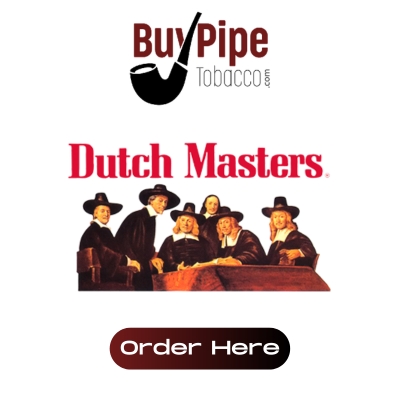 Game Cigars
Try Game Cigars, famous for their vibrant appeal and affordability. Our collection includes Black Cherry, Black Sapphire, Black Sweets, Blue, Diamond, Grape, Green Leaf, Hard Lemonade, Honey, Mango, Pineapple, Red Sweets, Silver, Strawberry Colada, White Grape, White Peach, and many more. We also carry Game Mini Cigarillos as well. Plus, we offer several package options to choose from as well. To order online, simply click the image or button below and we'll instantly redirect you to our catalog of Game Cigars now available for purchase on our site.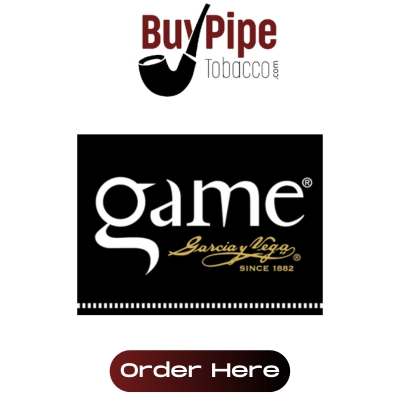 Good Times Cigars
Enjoy a superb smoke with Good Times Cigars, available in Blueberry, Diamond, Green Sweet, Sweet, Watermelon, & White Grape. Expand your flavor profile with our Sweet Woods Leaf cigarillos, offered in Banana, Classic, Cognac, Diamond, Golden Honey, Honey Berry, Natural, Platinum, Rum River, Russian Cream, Silver, Sweet Aroma, and Vanilla. Discover your favorite blend with our budget-friendly package options. We ensure the highest quality at the best price. Simply click the image or button below to secure your order of Good Times today!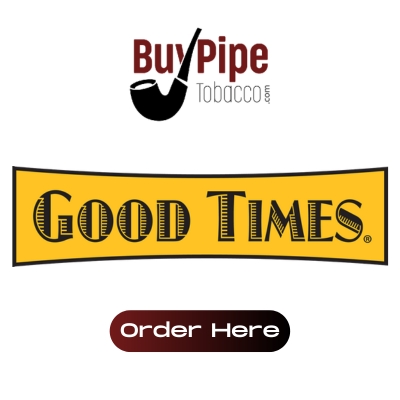 Optimo Cigars
Check out our diverse range of Optimo Cigars, available in flavors like Blue, Diamond, Grape, Cream, Green, Mango, Silver, and Sweet. We offer a variety of package options, including 30-pack boxes, each containing 2 cigarillos, providing unbeatable value for your money. Enhance your smoking experience while enjoying great savings and great-tasting cigars! To view our entire selection of Optimos, simply click the image or button below and let the party begin! Ships nationwide!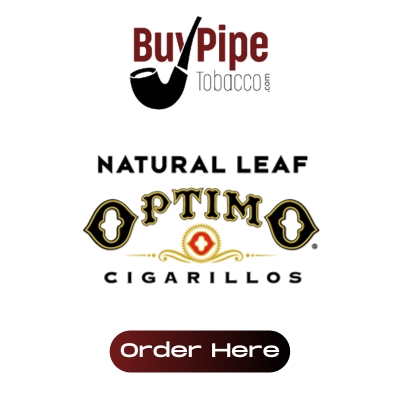 Swisher Sweets Cigarillos
Experience the unmatched taste of Swisher Sweets, America's #1 best-selling cigarillo brand. Explore our impressive array of flavors including Honey Banana, Banana Smash, Black, Blueberry, Cream, Diamonds, Grape, Green Sweets, Peach, Regular, Silver, Strawberry, Tropical Fusion, White Grape, Wild Rush, Chocolate, Summer Twist, and Sticky Sweets. We also provide Swisher BLK Tips, Minis, and Legend Cigarillos in all flavors as well. Our cost-saving packages ensure premium quality without breaking the bank. Sweeten up your herbs with Swisher by clicking the button below!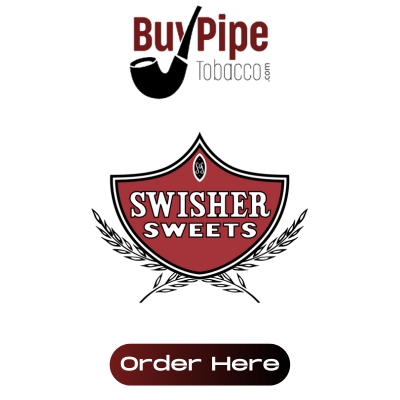 White Owl Cigars
Experience the timeless quality of White Owl Cigars, one of America's oldest cigarillo brands. Our comprehensive collection spans traditional flavors like Grape and Vanilla to exotic blends such as Dragon Fruit and Honey Bourbon. With other favorites including Black Sweets, Blue Raspberry, Tropical Twist, and more, your perfect flavor awaits. We also offer White Owl Swirl, Demi Tips, Pairs, and Duos in all flavors. Our value-packed options ensure you enjoy more for less. Step into the legacy of White Owl today by clicking the image or button given below!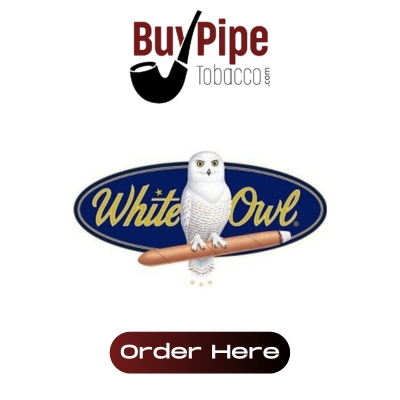 Other Notable Cigarillo Brands Worth Discovering
Overall, there are several different cigarillo brands on the market today! If you know what you're looking for, then finding the right brand should be easy. However, most smokers like trying new brands and flavors. So if that's you, then you'll absolutely love our extensive product line of cigarillos. 
Above, we mentioned all the best-sellers, most of them are a given and you've likely tried most of them; but to the surprise of many, there are more unique flavors out there than most know. Here's a scenario…
Remember the last time you were in a gas station with a line behind you, and you were up there looking at hundreds of flavors with only a few seconds to decide; you typically go for the one you already know! As a result, you end up bypassing undiscovered flavors that only a select few know about, leaving you behind with the times!
So to slow it down a notch, here's a list of other popular cigarillo brands. Each has an impressive flavor catalog and comes in several package options, we carry them all. 
4 Kings Cigarillos
Blackstone Cigars
City Life Cigarillos
De Nobili Cigars
Doopy Woods Cigars
Dutch Leaf
Fiesta Cigarillos
Frontier Cheroot Cigars
Game Leaf
Garcia y Vega
Hybrid Woods Leaf Cigarillos
Marsh Wheeling Cigars
Parodi Cigars
Phillies
Swisher Sweets Leaf
Throwback Natural Leaf Cigars
White Owl Black Sweets
Zig Zag Cigarillos
Zig Zag Rough Cut Leaf Cigars
So as you can see, our line of cigarillo brands is long and impressive, and we didn't even mention them all! You can CLICK HERE to view our catalog or use the image or button below.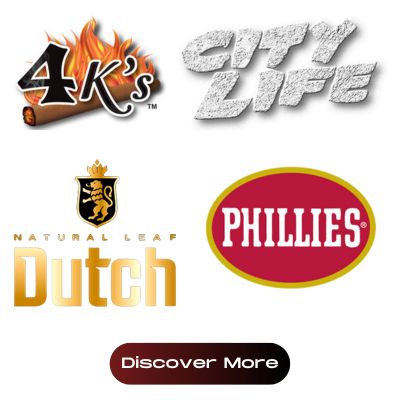 Buying Your Favorite Cigarillo Made Easy And Enjoyable
Choosing Buy Pipe Tobacco for your favorite cigarillo brands promises a simple, easy, and satisfying experience. We ensure that you never feel rushed as you explore a rich array of brands and flavors from the comfort of your own home.
Also, you'll enjoy the convenience of fast home delivery, and the benefit of our competitive prices! Consistently lower than those at the gas station, our prices remain equally attractive whether you shop online or visit our physical store in Newport, KY, where walk-ins are always welcome!
We pride ourselves on our bulk sales approach, which saves our customers both time and money, often adding up to thousands of dollars every year! Plus, all of our tobacco products are stored in a state-of-the-art facility with an advanced controlled temperature and humidity system. This guarantees your purchase arrives fresh, delivering the optimal smoking experience every time.
At Buy Pipe Tobacco, we're continuously expanding our offerings. We constantly add new brands, flavors, and smoking accessories to our inventory. From blunt wraps, fronto leaves, grabba, rolling papers, natural leaf wraps, pipe tobacco, and premium cigars, there's always something new to discover! 
Lastly, we're not just a store – we're a community! We invite and value your feedback. So leave us a comment below; let us know if there's something you'd like to see added to our inventory. We take every suggestion seriously because your satisfaction is our priority. Here at Buy Pipe Tobacco, we're committed to providing you with the ultimate, personalized cigarillo-buying experience available online! Check us today and experience the hype for yourself.